The 2016 Super League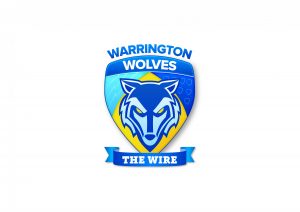 season was not a classic. Conservatism ruled as clubs climbed over each other to see who could devise the most boring game-plan. It culminated in the most wretched of all conclusions, a Wigan Warriors Grand Final victory. Yet here we are, a month out from the start of the 2017 campaign and we're all just as excited as ever we were, as if there is any hope that in the intervening months the coaches have all got together over a Christmas sherry and decided to do away with one-out, knees and elbows, third man in dross. Well, it could have happened….
If the excitement level does not change, neither does the structure of my season preview which is below for your delectation. It's alphabetical so as not to inspire too many angry tweets about why Wigan are last (because Wigan are last….). So sit back with your brew and read on, all the while picturing yourself strolling up to the Totally Wicked Stadium on what is sure to be an icy, wet, horrific night when Saints entertain Leeds in the season opener on February 9. There's nothing better, is there?
WARRINGTON WOLVES
It was so nearly, almost, virtually, closely, well nigh, approaching their year. More or less. As good as. But in the end Warrington Wolves fell short in both major finals in 2016, losing to Hull FC in the Challenge Cup final at Wembley in August before going down to Wigan Warriors at Old Trafford. It was Warrington's third Grand Final defeat in four years.
None of which will curb their optimism going into 2017. There is much for them to be cheerful and confident about after all, even if it has been a winter which threatened to be dominated by the sudden loss of Chris Sandow. While the RFL looked the other way (presumably glancing longingly at the buffet at the latest executive meeting) Sandow joined a growing band of players who saw fit to walk away from Super League clubs this off-season despite remaining under contract. The former Parramatta scrum-half cited family reasons for his need to immediately return to Australia, where he no doubt expected to be picked up by an NRL club fairly swiftly. That he has not done so yet is largely down to a charge of public nuisance hanging over him after he somehow became involved in a street fight in Queensland.
Sandow left with a flea in his ear from Wolves coach Tony Smith, who has closed the door on a return for the increasingly desperate halfback by adding Widnes' Kevin Brown to his ranks. What else are you going to do when you have been wronged by one of your superstar players than pick on another club? Brown joins the Halliwell Jones Stadium club on a two-year deal and looks set to form a tasty halfback partnership with Warrington's altogether more sensible Aussie Kurt Gidley. The former Newcastle man was a revelation in his first season with the Wolves scoring seven tries and adding 16 assists to his all around excellence in organising and kicking. He and Brown are an ageing but vastly experienced pair who should still have enough in the legs to cause all kinds of pandemonium in opposition defences when they are on their game. When Brown is on the treatment table, as he has been all too often during his stay with Widnes, then Declan Patton provides one of the better cover options at half that Super League has to offer.
The vast majority of the squad which reached both of those major finals in 2016 has been retained by Smith. Mitchell Dodds made only two appearances for Warrington thanks largely to an injury early in the season and has moved back to Australia with Brisbane Broncos, while the once promising James Laithwaite has struggled to recover from an horrific broken leg suffered at Leigh in a Challenge Cup semi-final in June 2015 and will be spending 2017 with the intriguing and arresting new Toronto Wolfpack outfit. Joining him in Canada will be former Saint and treatment room dweller Gary Wheeler, that after just 12 appearances in the primrose and blue. Prop Ben Evans leaves the side of twin brother Rhys to try to help London Broncos back into Super League.
Aside from Brown new faces include former Saints troubled soul Andre Savelio. The 21 year-old developed a full blown ski jump lip in his last year at Langtree Park yet the decision to allow him to join a main title rival for a bag of grapes and a fruit shoot remains baffling. Never mind, we've got Matty Smith back. What? Oh. Helping Savelio in the pack will be Mike Cooper who returns to the Wolves after stint with St George-Illawarra during which he impressed enough to make it into Wayne Bennett's England team. He will add quality to a front row which already includes the best prop in Super League in the outstanding Chris Hill as well as 2014 Man Of Steel and dummy half nuisance on fast forward Daryl Clark and self-proclaimed enforcer and occasional pundit Ashton Sims. Matty Blythe follows Cooper back to Warrington after spending the last four seasons with the club mandatorily prefixed with the word 'beleagured' the Bradford Bulls. Blythe will add cover in both the centres where Ryan Atkins continues to get away with being deceitful and average, and in the altogether stronger second row which is currently shorn of Ben Currie. Twenty-two year-old Currie is one of the best prospects in the English game but faces a lengthy spell on the side-lines after suffering a torn ACL in late September. Still, Smith can call upon Jack Hughes, Ben Westerman, George King, Joe Philbin Sam Wilde and Savelio in that position before he has to shout Blythe's number.
Warrington's three-quarter line may not have had any real improvements in the off-season in terms of recruitment but in Tom Lineham, Kevin Penny, Evans, Atkins and Stefan Ratchford there is plenty of pace to trouble an underwhelming list of opponents. Ratchford can also fill in at fullback along with former Wigan man and Scotland international Matty Russell. Between them the pair scored 17 tries last term and contributed a further 14 assists as Smith remained one of the few coaches feeling the need to keep the concept of open rugby league alive. In all Wire scored 123 tries in 2016, seven more than their nearest challengers in that category, while the 858 points they racked up over the course of the regular season and the Super 8s was also a league high. This was helped by an offload count of 288 which was bettered only by a quite suicidal Leeds Rhinos outfit as Smith continued to make his side hugely watchable if laughably brittle on the big days. Defensively they were also top dogs statistically, conceding 553 points (excluding the playoffs) and were the only side to miss fewer than 500 tackles.
So can they, will they go one step further in 2017 and finally make it their year? There is enough in their squad to suggest that they will and with so many options in the halves (heck, we haven't even mentioned Ratchford's ability to fill in there) they look set to be among the more creative sides again this year. Yet they are nothing if not dogged in their determination to find ways not to win the big one, so don't be surprised if it is another season of nearly, almost, virtually, closely, well nigh approaching glory for the Cheshire side.