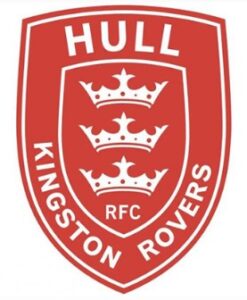 The Saints return to action this weekend following a week off due to the bye received in the Challenge Cup and will face bottom side Hull KR at the HJ Stadium this Sunday. The Saints have had games against sides at the top of the table so in theory this is a nice game to start back with to build up some form and momentum again.
The Saints beat Castleford 10-0 in a tight battle the Totally Wicked Stadium two weeks ago with Theo Fages scoring the only try of the game in a time dominated by great defence. It was the 1st game since the restart where Saints attack stuttered its way through the game, but once again our defence shone through in a 2nd consecutive shut out following Saints 48-0 win at Headingley the week earlier.
The win did come at some cost though with the hamstring injury to Mark Percival who has been ruled out for 2-4 weeks and the very strange and rather needless suspension to winger Tommy Makinson, who bizarrely decided to have a grab on Liam Watts testicles early in the game. Two weeks and I still cannot figure out why he decided to do it. It as cost him the next 5 games and due to that he will miss Hull KR (twice), Huddersfield, the Warrington cup game and Wigan away.
There were some big performances once again with 10 of Saints 17 hitting more 100 metres. Coote hit 194 metres, Makinson 188 metres and Big Al hitting 165 metres. Morgan Knowles topped the tackle count with 57 tackles with Roby in 2nd with 45. It wasn't a great game, maybe one for the RL purists, but Saints got the job done and continue their winning start following the restart.
Our Opponents
Due to the Challenge Cup and their bye in the league, Hull KR have only played one game since the restart losing by 40-10 in their opening game against Warrington. For large parts of the game, Hull KR competed especially in the 1st half. Once thing that is very noticeable about Hull KR this year, is they are giving the ball air and playing the game very unconventionally with high risk. They put in two a few short kick offs against Warrington to try to get the ball back early in the game, so I'm expecting them to pull out a few box of tricks on Sunday. The lack of relegation takes the pressure off Hull KR now and they can go out and enjoy themselves without the pressure of expecting to win.
Playing only one game in 6 months is not an ideal situation for Hull KR and they won't even have the advantage of being fresher than Saints following our week off last week. Hull KR haven't won a league game since January 31st (the opening day of the season) but they have been fairly competitive in a lot of games such as Wigan, Hull and Huddersfield. Despite their efforts, it is the lack of quality they have that is a problem and if relegation was still a possibility then you'd imagine they would be in a fight to stay up.
They do have Super League's joint top try scorer though in Ben Crookes, who has 8 tries, although sadly for Hull KR he will be unavailable this weekend. Their ability to play an open and expansive games is at least giving their supporters some entertainment and whilst they may lack quality, you definitely cannot fault their efforts and willingness to try certain high risk plays.
21 Man Squads
St Helens
Lachlan Coote, Kevin Naiqama, Regan Grace, Jonny Lomax, Theo Fages, Alex Walmsley, James Roby, Zeb Taia, Dom Peyroux, LMS, Morgan Knowles, Matty Lees, Kyle Amor, Jack Ashworth, Aaron Smith, James Bentley, Matty Costello, Jack Welsby, Josh Simm, Lewis Dodd, James Graham.
Hull KR
Jordan Abdull, Ryan Brierley, William Dagger, Jamie Ellis, Mitch Garbutt, Matty Gee, Dean Hadley, Weller Hauraki, Shaun Kenny-Dowall, George Lawler, Kane Linnett, Will Maher, Elliot Minchella, Greg Minikin, Robbie Mulhern, Dan Murray, Matt Parcell, Nataniel Peteru, Adam Quinlan, Ethan Ryan, Matthew Storton.
The Saints are without Tommy Makinson (suspension) and Mark Percival (hamstring) but welcome back Dom Peyroux, who has not featured since the restart. Josh Simm and Matty Costello are also added to the squad as Joe Batchelor misses out. It is likely that Welsby will step onto the wing, with Costello in the Centre from Woolf's comments in the press, but there is a chance Josh Simm may make his debut at some stage.
Referee – S. Mikalauskas
Kick Off – Sunday 30th August, 1pm
Venue – Halliwell Jones Stadium, Warrington
Weather Forecast
Weather conditions look good for this one as it is likely to stay dry and be a fairly warm 15 degrees on the day. There will be a gentle breeze, but conditions are ideal for an open, fast game of rugby which both teams will relish.
Head to Head
Last 6 games – Saints 6 wins, Hull KR 0 wins.
Last meeting – Hull KR 26 – 42 St Helens, Craven Park, 5th May 2019
Our recent record against Hull KR is very good having won all 6 of our last encounters. Hull KR have been a bit of a bogey side in the past, especially at Craven Park where we have struggled even with some of our best sides during the Daniel Anderson era. Recently though we've overcome that and have a good record. Our last win came last season in a high scoring clash at Craven Park, a game which Saints weren't at their best but managed to keep Hull KR at arm's length throughout.
Key Battles
Lachlan Coote v Adam Quinlan – The in form full back for Saints and ex Saint face off against each other in an intriguing battle. Coote has been excellent post lockdown and when he is in form, Saints are a very different side in attack. He setup the winning try against Castleford and had a very good topping the metre count with 194. Quinlan is a very good support player and any break Hull KR make you can imagine he will be sniffing around looking to finish off. He is also dangerous on the edge, especially the right-hand side where he often links in with the halves to create space on the edge.
Jonny Lomax v Ryan Brierley – The two stand offs will be the go to players for their sides this weekend. Lomax has had a fairly quiet start following the restart but his ability to create space for others is almost unmatched in Super League and he is 2nd in the assist charts currently. Brierley uses his running game more than Lomax does and his combination with Jamie Ellis and ability to get the ball wide will cause Saints problems.
Prediction
The week off will have helped Saints last weekend and will have freshened the players up after games against 3 of the top sides. We are missing a couple of key players but so are Hull KR. If Hull KR don't control Saints middlemen, then they will struggle to contain us and it could be a big score. The key for Saints is to play fast and direct, this is when we are at our best. Saints by 20.