The 2016 Su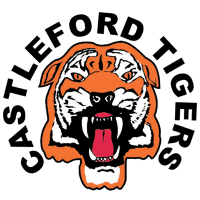 per League season was not a classic. Conservatism ruled as clubs climbed over each other to see who could devise the most boring game-plan. It culminated in the most wretched of all conclusions, a Wigan Warriors Grand Final victory. Yet here we are, a month out from the start of the 2017 campaign and we're all just as excited as ever we were, as if there is any hope that in the intervening months the coaches have all got together over a Christmas sherry and decided to do away with one-out, knees and elbows, third man in dross. Well, it could have happened….
If the excitement level does not dip, neither does the structure of my season preview which is below for your delectation. It's alphabetical so as not to inspire too many angry tweets about why Wigan are last (because Wigan are last….). So sit back with your brew and read on, all the while picturing yourself strolling up to the Totally Wicked Stadium on what is sure to be an icy, wet, horrific night when Saints entertain Leeds in the season opener on February 9. There's nothing better, is there?
CASTLEFORD TIGERS
The Tigers' preparation for the new season has been dominated by the ongoing saga around Denny Solomona's exit from the club. The winger scored a record 40 tries in Super League last season but legal wranglings continue about his decision to walk out on the club to take up an offer to play rugby union with Sale Sharks. In a plot more devious and lame than anything ever cooked up by Edmond Blackadder, Solomona announced his retirement from rugby league and so in his mind and that of a few deluded Sharks officials freeing him up to play an entirely different but actually suspiciously similar sport. And the RFL, those titanic defenders of our great game, said pretty much nothing about it. Solomona continues to be allowed to play rugby union and, remarkably, has not yet been handed a lifetime ban from rugby league.
The form of Solomona was one of the few bright spots of a disappointing 2016 for Castleford. A strong Super 8s showing was nevertheless only good enough to lift Daryl Powell's side from sixth at the end of the 23-round regular season to fifth when all was said and done. All of which saw them stagnate somewhat after a similar performance in 2015. They will look to gatecrash the top four this time around, something they managed in 2014 when they were the last team ruled out of the race for the League Leaders Shield and reached the Challenge Cup Final.
In addressing the Solomona-sized hole in the back-line Powell has pulled off a signing that this time last year would have seemed an impossible dream. Zak Hardaker didn't have the best of seasons in 2016, getting so fed up with his form and that of his Leeds Rhinos team-mates that he wriggled out of Middle 8s duties to enjoy a spell in the NRL with Penrith Panthers. Despite pulling up few giant oaks in his time in Australia Hardaker is still potentially one of the best fullbacks in Super League at his best. It's only 15 months since he was crowned Steve Prescott Man Of Steel after all. He arrives on loan and with Michael Shenton back in the fold after missing all of last season through injury the Tigers' backline doesn't look all that shabby even without Solomona. Greg Eden is another with NRL experience while the slowing but wily Joel Monaghan goes round again for another year. The halves look strong with England representative Luke Gale joined by the talented but rather injury prone Ben Roberts, supplemented by magic hat owning bag of tricks Rangi Chase.
The main signing up front for the Tigers is Jesse Sene-Lefao who moves over from NRL Grand Final winners Cronulla Sharks. He made only six appearances for what was a particularly talented Sharks outfit in 2016 but before that managed 38 in three seasons with Manly Sea Eagles. He will bolster a pack which already includes gnarled veterans Grant Millington (when he isn't playing stand-off), Paul McShane, Andy Lynch and Nathan Massey but also the raw energy and youth of Gadwin Springer, Adam Milner and Mike McMeeken. The experienced Larne Patrick has also been acquired on a three-year deal from Huddersfield Giants.
Aside from Solomona the only major loss to the squad is that of Luke Dorn. The 34-year-old called time on his career at the end of 2016 after making 85 appearances and scoring 64 tries for Castleford in two spells with the club. He was a dynamic runner who perfectly suited the Tigers' style as they stood increasingly alone in their bid to keep open, flowing rugby league alive in Super League last term. Only Warrington Wolves scored more tries than Castleford in Super League in 2016 while nobody managed more clean breaks. Defensively only the Wolves and Huddersfield Giants missed fewer tackles but by the time the Super 8s had come and gone only Wakefield Wildcats had conceded more points. All of which suggests that if Castleford's defence gets there they make the tackle most of the time, but that they are too easy to get around. This will not be lost on Powell who will no doubt look to the new recruits to improve their edge defence. What they lose in try-scoring power through Solomona's controversial move they may gain in defensive solidity through Hardaker and Shenton.
Any other business sees Frankie Mariano exit for Featherstone Rovers and Ryan Boyle for Halifax, while Lee Jewitt has taken up the option of a one-year deal in Australia with the distinctly non-NRL Townsville Blackhawks.